Description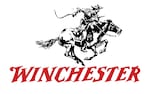 Winchester Super-X ammunition has developed a reputation as being hard hitting and reliable. This ammunition is loaded with Super-X Power-Points which feature a unique, exposed soft nose jacketed bullet design that delivers maximum energy on target. Strategically-placed notches around the jacket mouth improve upset and ensure uniform expansion for massive energy release. This ammunition is new production, non-corrosive, in boxer primed, reloadable brass cases.
What Mauser Ammo and Reloading Components do I need?
MidwayUSA carries JS and JRS 8x57mm (8mm Mauser) ammunition and brass. The standard 8x57mm JS Mauser is by far the most common version of this cartridge, used in military and sporting bolt action rifles. The less-common JRS Mauser is a rimmed cartridge developed for double barrel rifles. If you have a bolt action 8mm Mauser, you will want 8x57mm JS Mauser ammunition and components.
Made In United States of America
Specifications
Product Information
| | |
| --- | --- |
| Cartridge | 8x57mm JS Mauser (8mm Mauser) (323 Diameter) |
| Grain Weight | 170 Grains |
| Quantity | 500 Round |
| Muzzle Velocity | 2360 Feet Per Second |
| Muzzle Energy | 2102 Foot Pounds |
| Bullet Style | Jacketed Soft Point |
| Bullet Brand And Model | Winchester Power-Point |
| Lead Free | No |
| Case Type | Brass |
| Primer | Boxer |
| Corrosive | No |
| Reloadable | Yes |
| G1 Ballistic Coefficient | 0.205 |
| Velocity Rating | Supersonic |
| Country of Origin | United States of America |
Delivery Information
| | |
| --- | --- |
| Shipping Weight | 1.210 Pounds |
| DOT-Regulated | Yes |